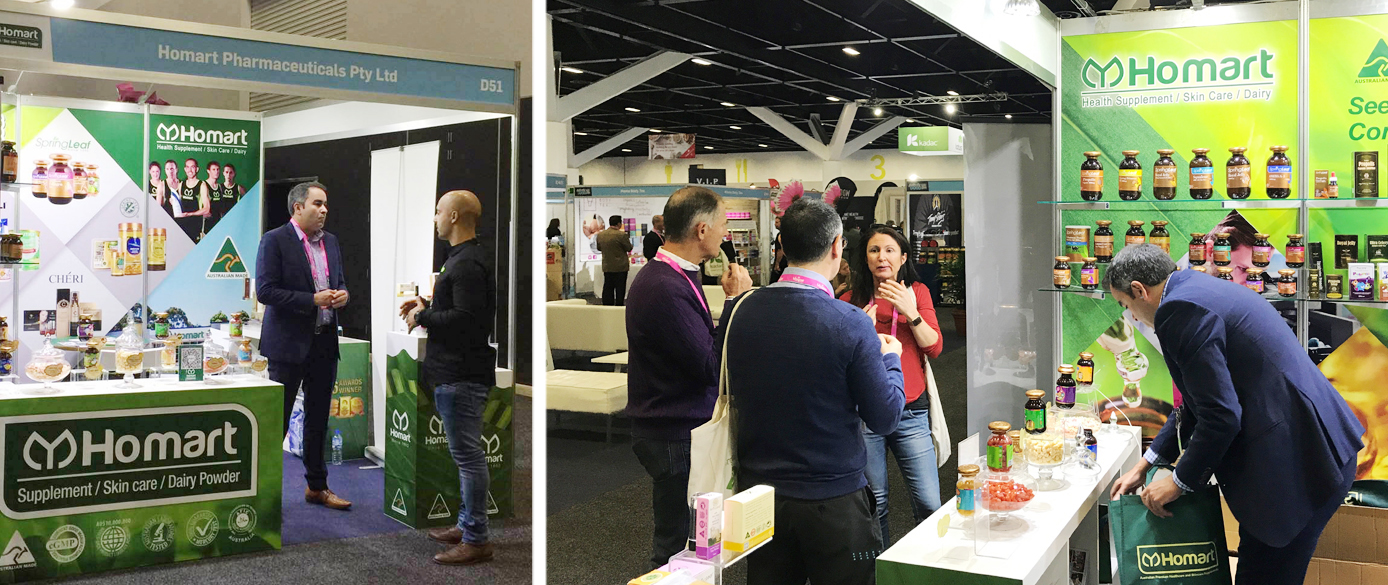 Homart recently debut in the Naturally Good Expo held in Sydney Convention Centre. As the largest event for healthy retailers, brands and practitioners in the Southern Hemisphere, it is a total business environment that's 100% devoted to all things, organic and natural. There were over 450 business and organisation participating in the event and attracted near 10,000 visitors.

Homart's popular brands including Top Life Royal, Spring Leaf Premium, Health & Nature, Golden Hive, Cheri and Autili received many interests from potential buyers. All of Homart's foods, skin care and dairy products are 100% Australian produced to highest industry specifications. These products are Spring Leaf Premium Inner Beauty Collagen, naturally formulated Kids Gummy, Ultra Strength Cranberry, Super Lung, Bilberry, Grape Seed and Squalene. These products are all well received and popular in the event.
Homart products are accredited with Australian Made, cGMP and TGA. We use natural raw materials, in accordance with the strict Australian manufacturing, quality management and certification standards.
During the 2008 Beijing Olympic Games, the 2010 Shanghai World Expo and the 2016 Hangzhou G20 Summit, Homart Pharmaceuticals was the only health product supplier in the Australian Pavilion. Homart has also been awarded 16 International Awards for six consecutive years. We are also the designated health food brand for the Australian Olympic Games and the Australian Miss Universe Pageant. Homart is one of Australia's most trusted, reliable and preferred health food brand.
For Australian health supplements, Homart is your best choice!
www.homart.com.au
www.homartdairy.com.au