Significant Certificates & Licensed
We aim to deliver a healthy and safety working environment as nature intended.
For decades, Homart has been an expert in the pharmaceutical industry, recognized for its' product quality and holds an Australian GMP Manufacturing License (License No: MI-2012-LI-04100-3) to produce Supplementary Medicine. Homart strives to maintain its' reputation by using the finest & highest concentration in the ingredients extracted to measure and test during the production process, that is aligned with the regulations of the Australian GMP. The Quality Control process is performed and conducted by our in-house professional experts to ensure the highest product quality that is consumed by our end-consumers.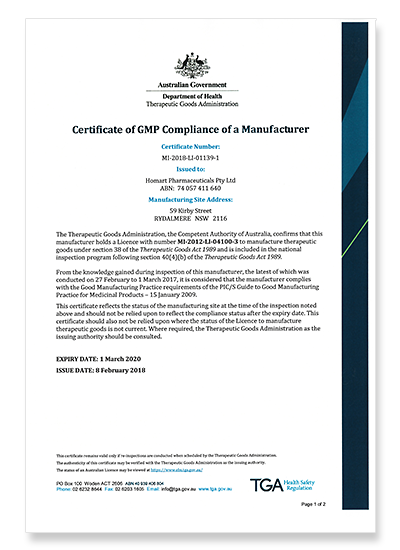 Australian GMP Certificate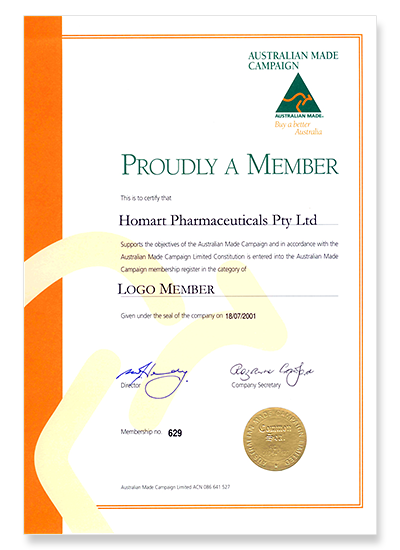 Australian Made Certificate
Australian Business Certificate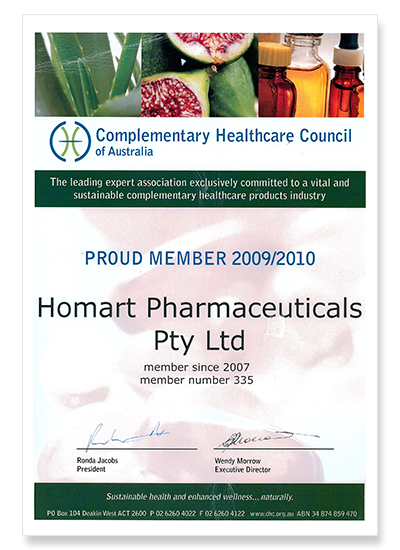 CHC Membership Certificate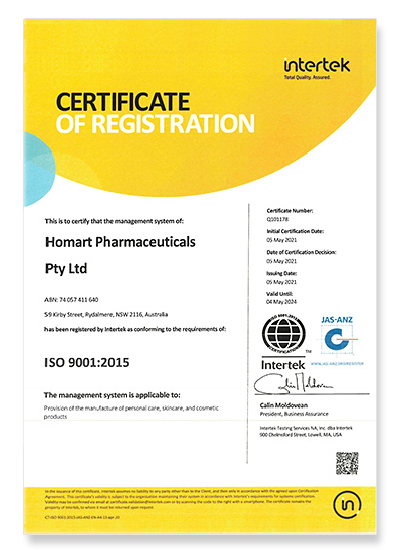 ISO 9001: 2015 Certificate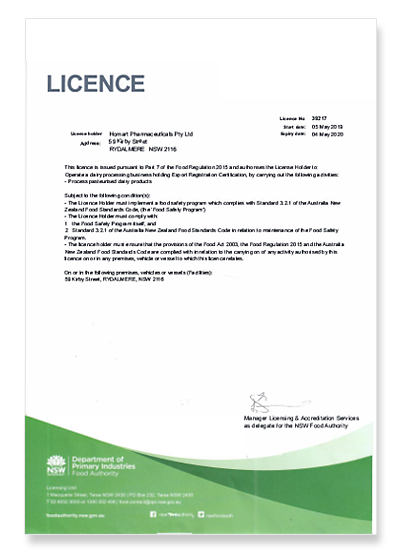 NSW Food Regulation Licence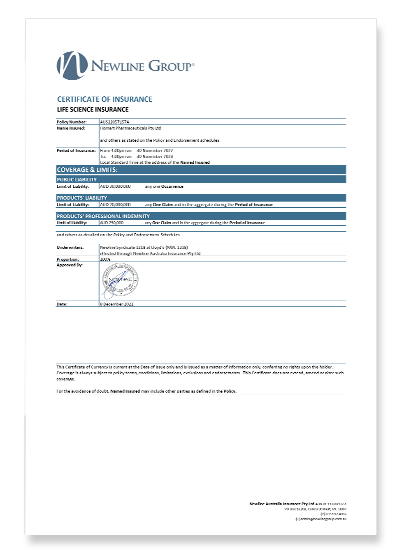 Newline Group Certificate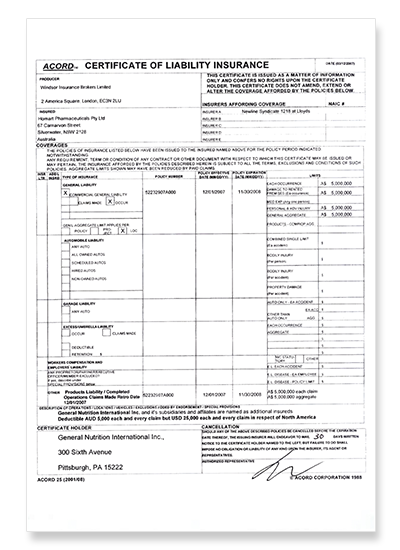 Certificate of Liability Insurance
2016 Ethnic Business Awards
2014 Western Sydney Awards for Business Excellence
2013 NSW Premier's Export Award
2012  Australia Endeavour Awards-Manufacturer of the Year
2012 Australian Business Champion Awards Winner
2012 Australia Endeavour Awards-Exporter of the Year
2011 Australia National multicultural marketing Awards
2011 AustCham Westpac Australia-China Business Award.
2010 World Expo Australian National exclusive Health supplement
2010 NSW Premier's Export Award, Export of Goods category.
2010 Australia NSW Chapter Business Awards – Export of Goods Award
2010 Model of Overseas Entrepreneurs Awards  (Taiwan)
2010 Australia NSW Chapter Business Awards- Grand Award (HKABA)
2010 Business Awards NSW Winner
2010 Australian Institute of Export