Established in Australia in 1992, Homart Pharmaceuticals Pty Ltd specializes in marketing & manufacturing, and is a market leader in Australian made health supplements, skincare and dairy products. Homart's vision and mission is to be the pioneer in manufacturing speed-to-market, high quality Health Supplements, Skin care and Dairy Products. Our uniqueness is our speed and efficiency during the manufacturing process. Our commitment is quality assurance and customer service in creating a long-term business partnership with our valued customers.
CELEBRATING 30TH ANNIVERSARY
Homart hosted 400 VIPs who have all contributed to Homart's successes, to a huge celebration gala dinner and show in the Sydney Town Hall, Sydney Australia. We celebrated the many achievements of Homart over the past 30 years.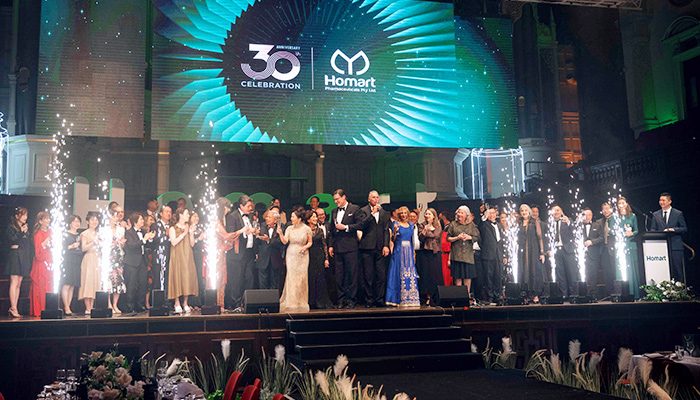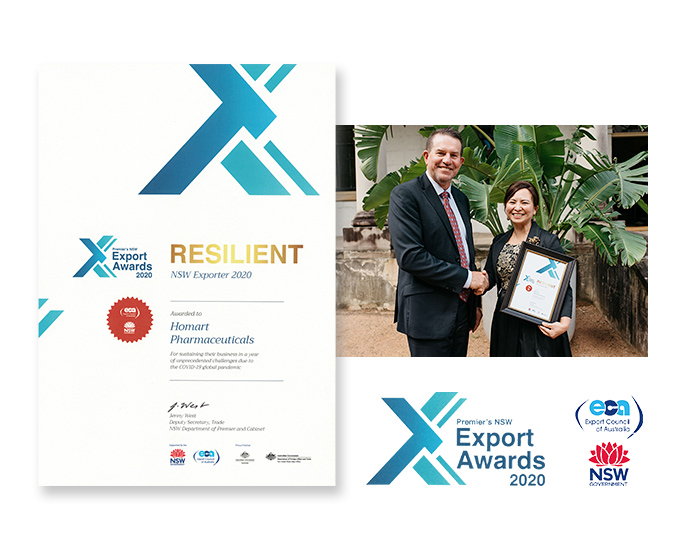 Premier's NSW Export Award Resilient NSW Exporter
Homart is honoured to receive the "2020 Premier's NSW Export Award Resilient NSW Exporter" in recognition for our excellence in sustaining our business in a year of unprecedented challenges due to the Covid-19 global pandemic.
GRAND EXPANSION OPENING AND 26TH ANNIVERSARY
Established in 1992, Homart Group held its Grand Expansion Opening and 26th Anniversary Celebration at its pharmaceutical factory in Rydalmere, Sydney. This was followed in the evening with a Gala Dinner which was held in the Event Centre at The Star. Five hundred distinguished guests from across the globe joined this event.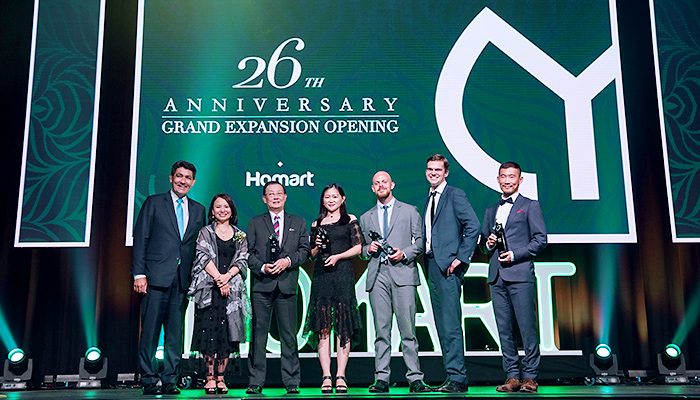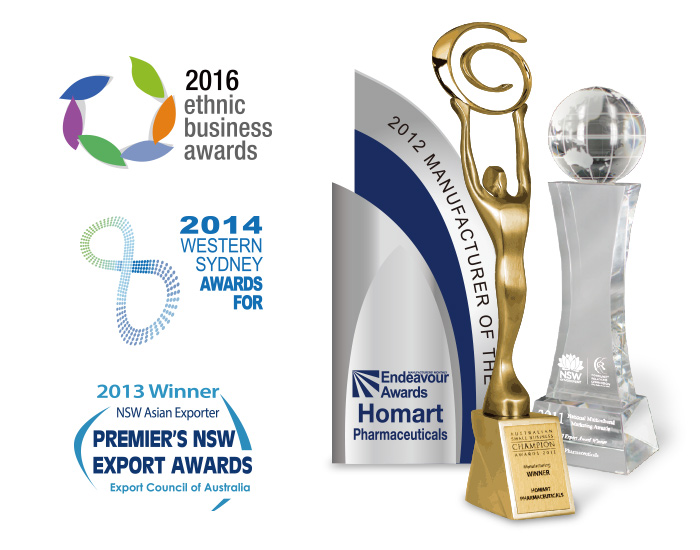 RECEIVED 16 AWARDS & MANAFACTURING CERTIFICATES
Homart is the only health product supplier in the Australian Pavilion and has won 16 international awards in Australia for 6 consecutive years. It is also designated by Australian Olympic athletes and Miss Universe Australia "Healthy food brand, product quality is trustworthy. Australian health care brand, Homart!"
THIRD PRODUCTION FACILITY BUILT
With all of this growth and progress there are, of course, bound to be a few challenges. Mr Yeh sees managing growth in a sustainable way as the most pressing issue. Homart is adding 10 to 20 per cent more staff each year, so staying on top of training is key. The issue of space is at top of the list as well, so the company is definitely looking forward to settling into its new facility. Expansion into additional markets, including Taiwan, Korea, and Japan, as well as mainstream Australian outlets such as pharmacies, health stores, and supermarkets are also a part of the company's vision.
EXCLUSIVE AUSTRALIAN HEALTH SUPPLEMENT MANUFACTURER AT THE WORLD EXPO IN SHANGHAI
Australian athletes including London Olympic runner Jeff Hunt, to represent Australia in national and international competitions. Homart is also involved in major international events like the 2010 Shanghai World Expo, which was visited by 15,000,000 people over six months. Here, Homart served as the exclusive Australian health supplement supplier to the Australian national pavilion. "It was a huge honour, and it raised our international profile," recounts Mr Yeh.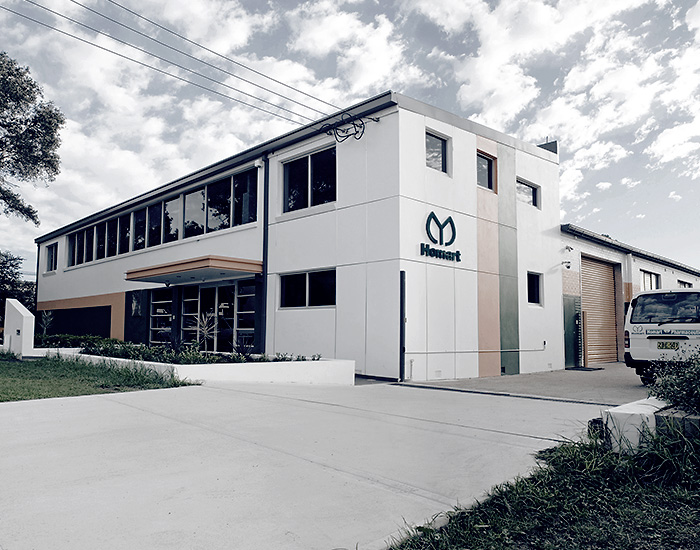 SECOND PRODUCTION FACILITY OPENED
The company has not stopped in expanding its business and facilities. After opening a branch in Shanghai, China, the company also expanded a new manufacturing facility in Australia.
OVERSEAS BRANCH ESTABLISHED IN SHANGHAI, CHINA
The company also maintains a keen understanding of both the Australian and Asian markets, with "a branch office in Shanghai which helps to provide us with in-depth knowledge in local markets and culture."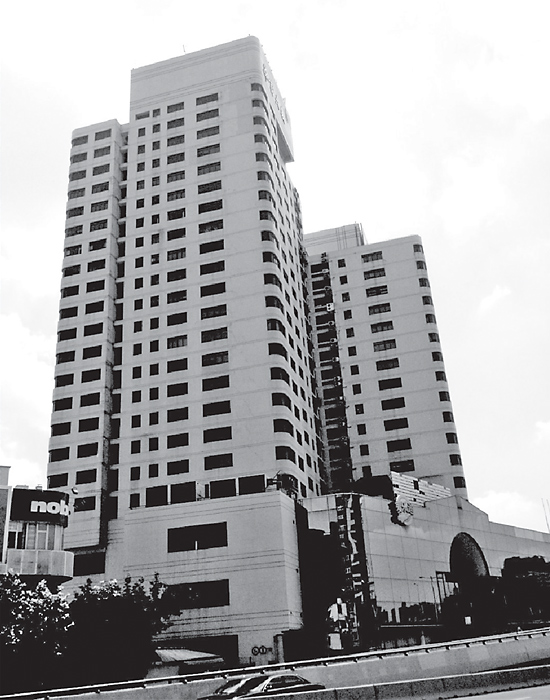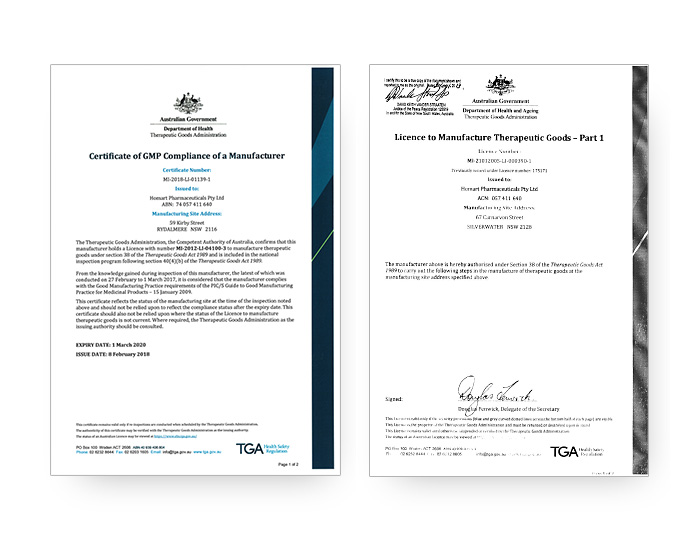 RECEIVED cGMP MANUFACTURING LICENCE FROM AUSTRALIAN TGA
In order to expand, Homart thought it was prudent to establish its own GMP compliant manufacturing facility. This certification represents the international quality standard for the pharmaceutical industry, and enables Australian pharmaceutical products to be exported, to places such as Asia, Europe and Canada. So, in 2004 the factory was set up to produce goods in Australia to be sold in Australia and internationally.
ESTABLISHED IN SYDNEY, AUSTRALIA
Established in Australia in 1992, Homart specialises in manufacturing and marketing high quality Australian health supplements. Our Australian GMP Manufacturing Licence (No: 175171) ensures all the supplementary medicine products are manufactured in accordance with the Australian Code of GMP.