What an amazing month for our expo team in Vietnam. Joining over 200 booths of over 100 international enterprises, we were so happy to meet with our customers. This year as the 9th year Vietbaby is held in Ho Chi Minh City, we showcased our top selling brands Autili and SpringLeaf. Homart strongly believes that natural sources in Australia are valuable ingredients that should be shared, and educated to improve our healthy well-being. What better time to start caring for your health, as this year's expo theme says "Wise choice, healthy baby – happy mother"
We would like to extend our gratitude to all the organisers involved and to our amazing team for putting up
such a beautiful booth. Can't wait to see everyone at the next show!
#homartaustralia #VietBaby #expo #2022 #Vietnam #Baby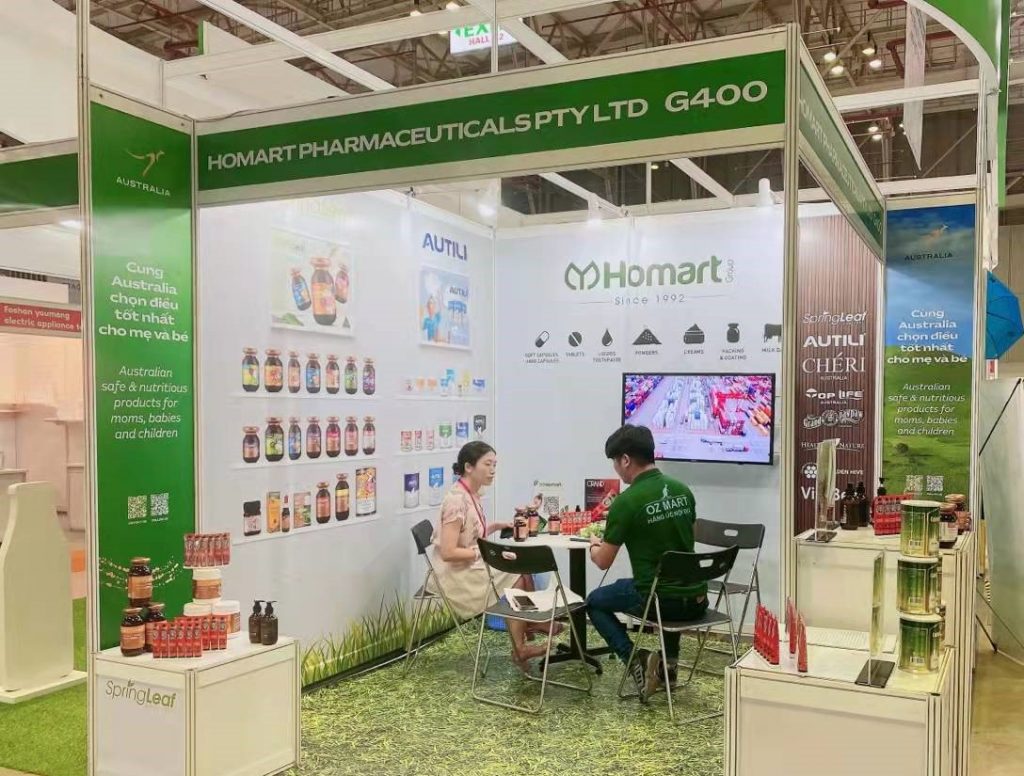 Vietbaby 2022 is an opportunity for businesses in the mother and baby industry to promote their products and seek opportunities to expand their business markets. Vietbaby 2022 gathers more than 200 booths of over 100 international enterprises. This time with the special participation of the Australian Government Trade and Investment Agency (Austrade) and the Taiwan Foreign Trade Development Association (Taitra).