Arab Health Expo, the MENA region's largest exhibition for Healthcare and Trade professionals, returns to the Dubai World Trade Centre between 27th – 30th, January 2020. For 45 years, Arab Health has introduced the latest innovations and technology in Healthcare and has provided a platform for overseas' manufacturers, wholesalers and distributors to come together for a meaningful workshop.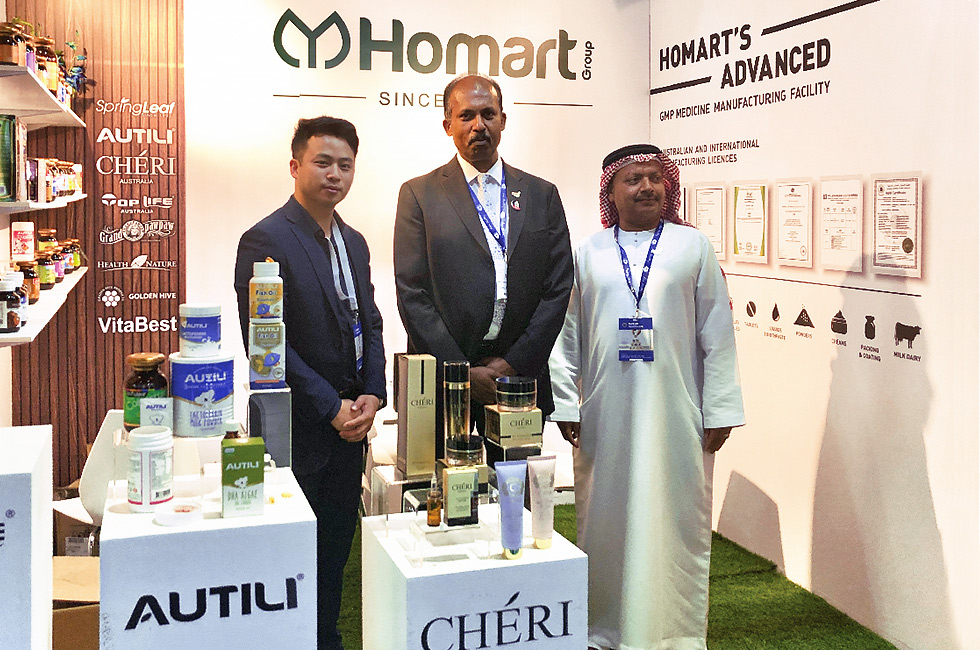 Homart Group was delighted to partake in this meaningful event as we are leading in brand marketing and manufacturing for Australian-made and designed health supplements, skincare and dairy products.
With over 12 brands across Homart's portfolio, most of the products are sold worldwide: UAE (including Iran and Jordan), Australia, America, China and Asean regions. Our strategic key partners in Dubai, are one of the largest pharmacy chains that shows continuous support towards Homart.
Homart was also delighted to attend the hosted Austrade briefing with key speakers as such; Mr. Ian Halliday from the Australian Consul General, Mr. Mounir Sankary, Trade Commissioner of Expo 2020 and Dr. Mazin Gadir, Dubai Health Authority and IQIVIA to give an overview of the DHA strategy overview and recent changes in medical sector. They later visited Homart's booth with welcome greetings to support the Australian businesses.