The Double 11 is a famous shopping holiday that originated as an unofficial holiday for the "Singles" has now become the biggest shopping day in the world in particular, for the major Chinese e-commerce platforms.
Homart has since established its presence amongst major e-commerce players as such: Tmall, Kaola, JD.Com VIP.com, Amazon.com and etc.
Our core brands – Spring Leaf, Top Life and Autili are preferred choices amongst our local and overseas Chinese consumers that had set some sales breaking record on this event.
In the double eleven shopping carnival this year, Homart has broken new records! Our Spring Leaf flagship store has surpassed 1 million whilst, AUTILI cracked a 3 million sales record breaking in just over one hour.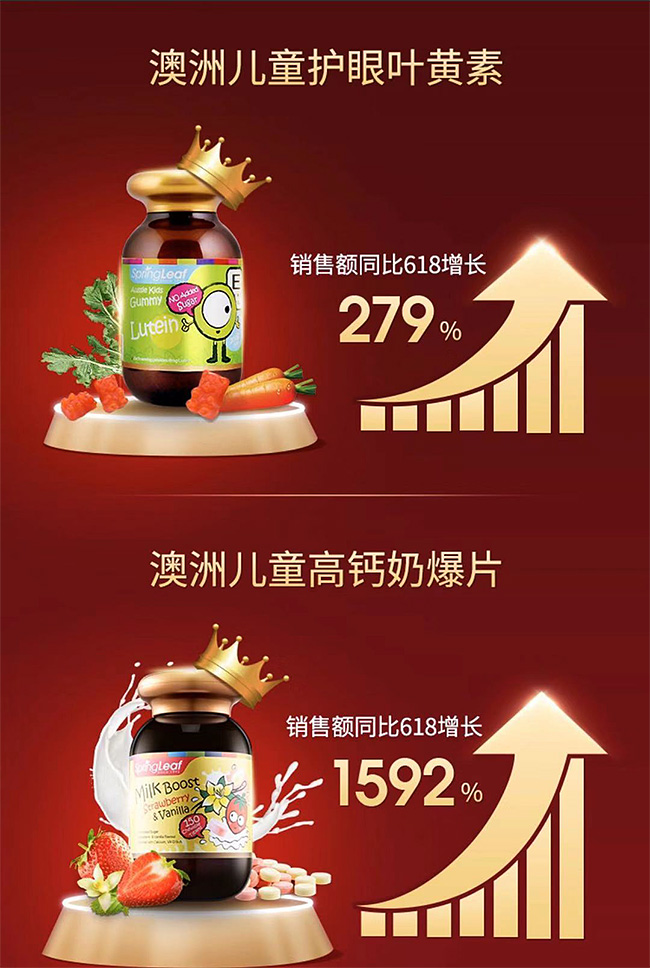 Homart Group was founded in 1992. It has its own cGMP pharmaceutical factory in Australia, its own brands "Spring Leaf", "TOP LIFE", "CHERI", " Grandpawpaw", "AUTILI", and "Health N Nature" are high-quality, modern, 100% Australian-produced health foods, skin care and dairy products. At the 2008 Beijing Olympics, the 2010 Shanghai World Expo and the 2016 Hangzhou G20 Summit, Homart is the only health product supplier in the Australian Pavilion, and has won 16 international awards in Australia for 6 consecutive years. It is also designated by Australian Olympic athletes and Miss Universe Australia. It is a Healthy food brand and product quality is preference. Australian first choice in health care, Homart!